G-Park Launches Smart Garage Market Lifestyle 4.0 support
"G-Park" Offered parking business, residential and mini office. Introducing the new concept "Smart Garage: i Home". Add value to the modern garage with automatic parking. Energy-saving technology for home without power problem "Solar hybrid inverter" charger for electric car. Flowwall imported from USA for car lovers and DIY in the garage abroad. Lifestyle 4.0. Real estate giant 2 camps are interested in booking.
Smart Garage: iHome introduces the concept of developing an ordinary garage into a space for innovation. Modern with decoration for living space. And trendy with energy management technology to balance with the introduction of hybrid. Inverter (Solar-Hybrid Inverter) to control the home electrical system. No power failure. And maintain the environment by bringing solar to power. With the installation of EV and Plug in Hybrid Wall Box Charging Station, the new world-class electric vehicle technology is now available.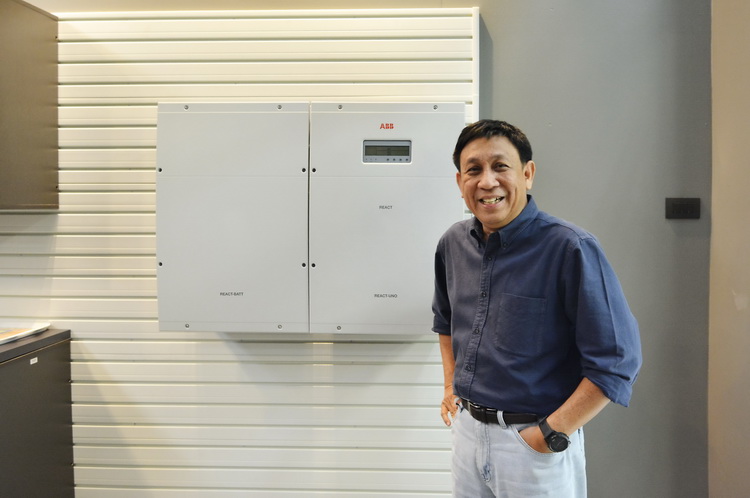 This trendy and trendy idea is the concept of Mr. Visus Eamracha, owner and engineer of the G-Park Automated Parking System (G-Park). Apple, Davidson, Google or Amazon, etc., all sparked the idea in the garage. I want to make a good garage to have a beautiful modern. Inspire It is a space for innovation. For housing and mini office. By upgrading to a regular garage, you can park up to two cars with automatic parking. To provide a full-service living space for the full 4.0 lifestyle.
Space constraints can be solved with the introduction of automatic parking technology. There are plenty of space for storing tools and tools. Or meeting small groups. It can also be equipped with modern hybrid technology. Inverter And charging stations (Charging Station) just this can create a simple garage. It becomes a more diverse area for activities.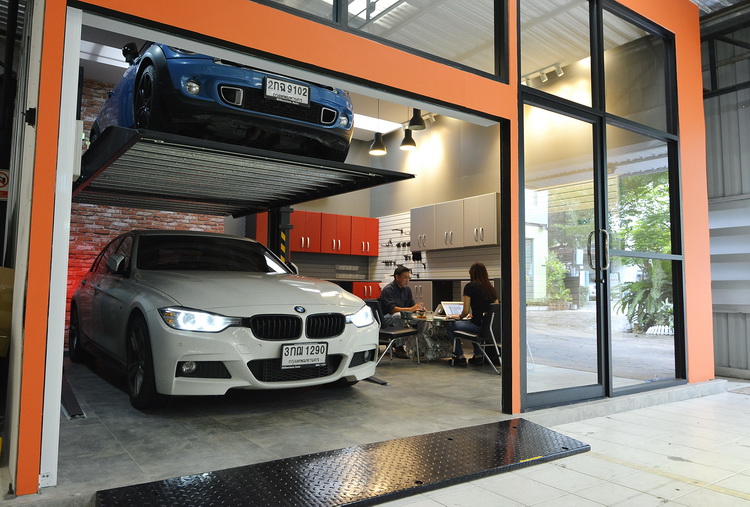 Hybrid Inverter System (Solar-Hybrid Inverter) is used by leading brands like ABB, which is imported from Italy. Different from conventional inverters, the system can choose the lowest power from 4 sources, including: 1. Solar Cell 2. Electricity (MEA or PEA) 3. Battery Energy Storage, and 4. Generators are used in homes that provide 24-hour electricity. There is no power failure or power failure. The REACT battery is Panasonic's 2.0 Kwh, which can be extended. Go to the requirements. Charge Controller is part of ABB's products as well.
To "These little things we gradually enter. There are a variety of options. Customers can only buy auto parking only. Or buy the wall to put at home just a few pieces. We are ready to sell. Or you can order all options. It is available in small, medium and large size, we will be open to customers to freely buy our products. To buy more or less If you want to install tiles, air conditioner, air compressor, etc. We are ready to serve all "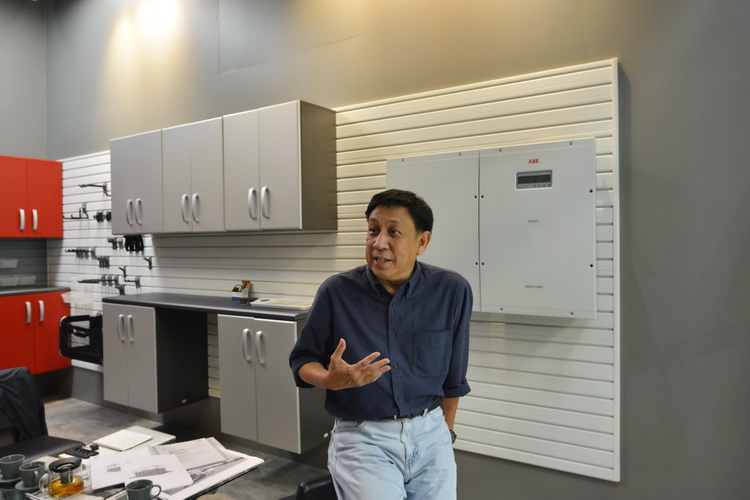 It is no wonder that the idea of ​​"Wisarat" has attracted the attention of large real estate. Have a chance to see the garage. "Smart garage: I Home" then satisfied. At first, Land & Houses Public Company Limited decided to build a smart garage: i Home, by choosing Lift & Slide 2 floors for 7 car parking for Ladawan House and LPN Development Public Company Limited Lumphini project interested to build smart garage Type I D Two sets of 4 cars to be. Live for homebuyers Lumbini, which makes the "G - Park" marketing approach that is open to entrepreneurs, real estate. The garage is a new area of ​​innovation. It has a good and modern energy management system.